Dr Abi Lucas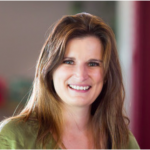 ---
Dr. Abi Lucas (PhD; PsychD; CPsychol; AFBPsS)
Sometimes life and things that happen to us can feel overwhelming and painful. These experiences can keep us feeling stuck and unable to 'see the wood for the trees'. However, with support we can process these experiences and learn new ways to cope with the difficulties that life sometimes throws at us and move towards a life that is both meaningful and fulfilling.
I work in a collaborative and person-centred way with everyone that I see. I use an integrative approach which means I draw on a number of different psychological ways of thinking but ultimately put the person who is struggling at the centre of the work. I am trained in a number of different psychological therapies but primarily use Cognitive Behavioural Therapy (CBT), Acceptance and Commitment Therapy (ACT), attachment based theories and a narrative approach.
Following my Clinical Psychology Doctorate from the University of Surrey, my PhD focusing on childhood anxiety from the University of Southampton and my diploma in evidence-based CBT practice from the University of Reading I have experience and a passion for supporting those with a number of different mental health difficulties.
I have expertise in working and providing support for children, young people and adults. I particularly work with those who struggle with anxiety (OCD, generalised anxiety, phobias etc), low mood, trauma, relationship difficulties and long standing interpersonal issues. I am, however, trained to work with all types of difficulties and always consider the person's experience as key to the therapeutic process.
I also provide support for those with work-related stress and have worked for a number of years within the corporate sector. I have a diploma in coaching from Newcastle College which provides an alternative approach to this work. Alongside my clinical skills, I can support individuals to consider performance and psychological difficulties in a work context and am trained in a number of psychometrics to help understand the impact of this on the individual and potential areas for development.
I additionally provide support with neuropsychological concerns and have experience of assessing and supporting those with brain injuries, memory problems and dementias.
As a trained Clinical Psychologist, working with people who are experiencing distress and helping them find their way through that is at the core of my work. I aim to utilise my skills and experience of psychology to help people understand themselves, other people and the world around them in a way that allows them to have a positive, meaningful and fulfilling life.
---