Professor David J Edwards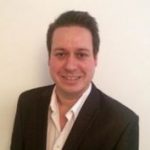 ---
As a HCPC and HPCSA registered Clinical Psychologist, BPS Chartered Psychologist and Associate Fellow, Lecturer and Research Fellow, I have experience in national health, private health and well-being groups, private practice and sport and exercise settings.
This includes the following range of client spectrum, psychological assessment techniques, therapeutic approaches, teaching and research. Client management experience has included sessions with child, adolescent, adult and older adults. Assessments have incorporated bioneurofeedback, neuropsychological, projective, intellectual, developmental, behavioural and personality measures.
Therapeutic interventions have covered cognitive and dialectical behavioural, psychodynamic, systemic, person centered, transpersonal, trauma, expressive and integrative therapies, psychological skills, HeartMath and resilience training at individual, couple, family, group and community level.
Lecturing and teaching responsibilities have involved undergraduate and postgraduate courses in theory, assessment, applied psychology, research and clinical work. Research experience has encompassed completion of personal masters dissertations, doctoral theses in sport psychology and community psychology, supervision, promotion and examination of dissertations and theses, journal editing, peer reviewing, publication of articles in international scientific journals, presentation of papers and workshops in clinical, health, community, sport, exercise and pastoral psychology at international conferences. Current research interests include reading for a doctorate in practical theology.
I find great meaning in building human relationships and value an integrative approach in clinical practice. Meaningful spirituality, spending time with family and friends, watching and participating in sport and exercise and visiting new places brings me great joy.
---