Anna Mackean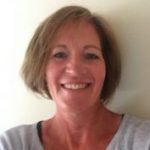 ---
I am a qualified Integrative (Humanistic) counsellor specialising in young people and adolescents from age 11-25. This is a time of change and challenge, both physically and emotionally. Counselling is a talking therapy and provides a space to talk to someone independently and confidentially. It gives an opportunity to explore, and understand, feelings, thoughts and emotions. I use a range of therapeutic approaches, including working creatively, which I tailor to the needs of the person I am working with. I work with a range of emotional issues including anger, anxiety, bereavement, depression, fear, loneliness, low self-esteem, relationships (both at school and at home), and stress. I have a passion for working with young people and adolescents, and as a mother of two boys understand some of the challenges that young people and adolescents face.
I trained in counselling later in life and have worked as a counsellor with a charity in Basingstoke which specialises in young people and adolescents. I am a member of the British Association of Counsellors and Psychotherapists (BACP) which requires me to participate in continual professional development and to abide by their code of ethics. I regularly attend workshops and training sessions in order to keep abreast of new research and counselling techniques.
I work at The Salisbury Practice in Stockbridge and have appointments on Wednesday afternoon after school hours.
---