Dr Anne-Marie Jervis-Read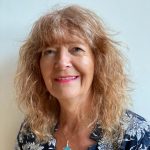 ---
When we first meet, I'm always most interested in fostering a warm and empathic relationship with someone, as I know that success of treatment depends on a positive therapeutic relationship where we can work together.
I qualified as a Clinical Psychologist at the Institute of Psychiatry, London and have more than thirty years experience of helping clients across all age ranges and I love my work.
My focus in the NHS has ranged from working with children and young people in Child and Adolescent Mental Health Services (CAMHS), to working with adults who are trying to cope with mental health issues or with cognitive or physical health problems. As well as working with individuals, I do also value educating and involving the wider system around an individual if this is important and fits with what my client wants. In some cases the treatment will involve interviewing and educating parents or the child/young person's school as experience has taught me that this often needs to be an integral part of a successful treatment.
I look forward to working together to find resolutions to issues such as depression, trauma, self harm, anxiety, obsessive-compulsive disorder, eating disorders, obesity, phobias, and employment related stress.  Or maybe you are experiencing a general loss of motivation and personal self esteem especially in the current pandemic of Covid-19, and would like to address the impact that this may be having on your mental health and wellbeing.
My approach is eclectic and inclusive as I do not feel that mental health can be "pigeon holed" into one therapeutic approach and so I will personalise my therapy by drawing on different therapeutic models including cognitive-behaviour therapy, mindfulness, solution focused therapy, motivational interviewing and acceptance and commitment therapy.
I am a member of the British Psychological Society and have registration with the Health Professionals Council.
---