Dr Katie Adolphus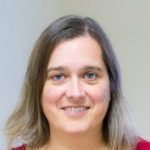 ---
I qualified as a Clinical Psychologist in 1999, having worked in the NHS since 1995. I specialise in working with Children and Families and have expertise in the Autism Spectrum Disorder or Condition / Asperger's Syndrome. Over my career I have worked at Great Ormond Street Hospital supporting children with a variety of physical health issues as well as being part of a team assessing children with possible ASD / ASC. I have also worked in community Child & Adolescent Mental Health Teams (known as CAMHS) with children with a wide variety of emotional and behavioural concerns. I lead a specialist team providing support to families with a child with Autism Spectrum Disorder or Asperger's Syndrome, which included running a parent support group. I have also worked on a research project at Reading University providing an innovative therapy for children experiencing anxiety.
Whilst being in Independent Practice, I have continued working with children, young people and families with a wide range of issues including ASD, anxiety, phobias and low mood. I have supported families where there are concerns about a child's behaviour or emotional, social or academic development. In my work I use a range of approaches including cognitive-behavioural and systemic therapy. I may also use a range of formal or informal assessments to help us best understand your child's strengths and needs.
Having concerns for your child's wellbeing can be stressful and upsetting and I imagine you will have already tried a number of strategies in the hope that things will improve. Those efforts – and how your child responded to them – as well as current research and psychological knowledge, will help us develop an approach that 'fits' with your family. I will look to the strengths you all bring to help your situation move forward positively. I would be happy to have a brief telephone conversation to help you determine whether an appointment would be helpful.
I lead the Autism Spectrum Assessment Service within The Salisbury Practice.
---