Dr Mary Mitchell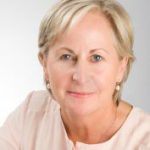 ---
I worked as a General Practitioner and Paediatrician before training in Psychiatry. I obtained Membership of the Royal College of Psychiatry in 1996 and specialise in Child and Adolescent Psychiatry. I have recently left the NHS after more than 17 years as a Consultant Child and Adolescent Psychiatrist in Leigh House Hospital, Winchester. I have extensive experience in supporting young people with complex mental illness. I offer assessment and management of all adolescent psychiatric disorders, including Depression, Anxiety, OCD, and Psychosis. I have specialist knowledge in the management of eating disorders.
Since 2007, I have worked for the Ministry of Justice as a medical member in the Tribunal Service, Mental Health.
In addition to working within The Salisbury Practice. I now direct the Psychological Service in Eton College, Windsor.
---