Kirsty Wilson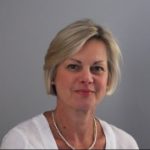 ---
I am an accredited Cognitive Behavioural Psychotherapist and Occupational Therapist with over 30 years experience in the field of psychiatry. I have worked in the NHS, Private sector and in Occupational Health Departments. During my career, I have worked with multidisciplinary teams in hospital and community settings. This has involved treating adults with a wide range of acute, complex and enduring mental health problems.
I am very keen to help people with their mental well-being in the workplace. My experience in the field of Occupational Health began in 2000. I worked as an external therapist for a large London Corporate for 15 years where I helped individuals and teams address bio/psycho/social problems in the workplace. I have developed and run Stress Management workshops for large and small organisations.
I have been working in private practice since 1999 initially alongside my roles at The Priory Hospitals and now independently.
During my career, I have completed further training in E.M.D.R – Eye Movement Desensitisation and Reprocessing, Mindfulness based Cognitive Therapy, Compassion Focused Therapy and Schema Therapy.
I have experience and interest in treating both emotional and physical problems. These include; Mood difficulties; depression and bi-polar disorder, Anxiety disorders; panic, phobias, generalised anxiety disorder, OCD, health and social anxiety, Trauma, Traumatic loss, major life transitions, low self-esteem and chronic pain.
I mainly work within a framework of Cognitive Behavioural Therapy but will draw upon my training and experiences in EMDR, Mindfulness, Compassion Focused Therapy and Schema Focused Therapy to integrate these approaches if they are helpful and offer the best outcome to the individual.
I offer therapy in a warm, compassionate and empowering manner aimed at promoting recovery collaboratively. I help people to build on their current strengths and resources and explore and develop new skills and techniques to manage and rebuild their lives. It is a great pleasure and reward to enable people to regain their health and well-being.
Our initial meeting will be an assessment, which may take 1-2 sessions. Together we will gain a joint understanding of the problem in order to find the best way forward.
I am registered and accredited with the British Association of Behavioural and Cognitive Psychotherapists (BABCP) and the Health Care Professionals Council.  (HCPC). As an accredited therapist I am bound by their code of ethics. I receive monthly supervision and attend regular training courses to maintain my professional development.
I am able to offer therapy on-line via a secure digital platform or via telephone during the COVID 19 epidemic if this would be of benefit to you.
My fees are currently £100 per session.
Registered with Health Insurance Providers; BUPA / AXA HEALTH / AVIVA / WPA / CIGNA
---