Kirsty Wilson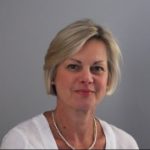 ---
I am an Accredited Cognitive Behavioural Therapist and Occupational Therapist with over 25 years experience in mental health. I have worked in specialist teams both in the NHS and Private Sector. For the past 15 years, I have also offered regular clinics in London for a large organisation, providing therapy to senior management through to junior staff. It has been both a pleasure and a reward to help people in each of these settings and to see them regain their health and find fulfilment in their lives.
I have experience in helping people with both short and long term emotional and physical conditions. These include; Anxiety Disorders, Obsessive Compulsive Disorder, Depression, Post Traumatic Stress Disorder, Low Self Esteem, Chronic Fatigue, Chronic Pain and Occupational Health issues. I have a special interest in treating people with Post Traumatic Stress Disorder and have trained to an advanced level in EMDR (Eye Movement Desensitisation and Reprocessing). This is used as an integrated part of the treatment but is also used in treating many other conditions.In the last 10 years I have completed further training in Mindfulness, Acceptance and Commitment Therapy and Compassion Focused Therapy and find these approaches work well as an adjunct to Cognitive Behavioural Therapy. They can be particularly helpful for people with longer-term conditions and for people who have experienced trauma in their lives.
I enjoy being in an independent practice, working alongside my colleagues at the Practice. As a team we have developed our approach to ensure that we can offer support and therapeutic interventions to best suit an individual's needs and the goals they wish to achieve.
I have professional registration with HCPC and the BABCP and undertake regular supervision and continuing professional development.
---