Dr Sharon Pettit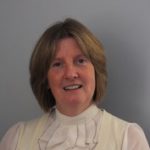 ---
I have worked in the area of mental health for over 20 years. This has included a variety of NHS settings such as outpatients, psychiatric in-patient unit, and mental health crisis team. It has also included working in the private sector since 2004. I have training and expertise in a whole range of mental health difficulties, from anxiety and depression (also called common mental health problems), to more complex and enduring conditions.  I can also offer a Dialectical Behaviour Therapy (DBT) approach for people who might benefit from this.
I offer a personalised service, and therapy approaches based on the best available evidence.  I would be happy to have a brief telephone chat to see if an appointment would be useful.
I trained as a Clinical Psychologist in 2001 and further specialised in Cognitive Behaviour Therapy (CBT) at postgraduate level. I also fully trained in Dialectical Behaviour Therapy (DBT) and led the DBT NHS service in South Wiltshire for a while. For 10 years I worked as a senior lecturer at the University of Southampton, training other people to deliver evidence-based CBT, and I continue to help out to a lesser degree.
Areas of interest
Depression; Anxiety Disorders including Generalised Anxiety Disorder (GAD), Panic Disorder, Social Phobia, Obsessive-compulsive disorder (OCD), Health Anxiety, Post traumatic stress disorder (PTSD); Major trauma; Bereavement; Relationship difficulties; Personality Disorders
---