Dr Steve Holmes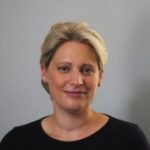 ---
I trained as a Clinical Psychologist (qualifying in 2001) and have worked with people experiencing a range of emotional challenges like depression or anxiety related difficulties since the beginning but I am also particularly interested in understanding and working with Chronic Pain. This interest was sparked by working in a general hospital early on in my career where I witnessed the often crippling effects of pain and fatigue, caused by injury or illness and the heroic attempts of people to cope with it when medicine and surgery had all been exhausted. This was also the beginning for me of seeing the importance of using our own psychological skills to help us and I became fascinated and excited by the emergence in Western medicine of the use of Psychological techniques and approaches for coping and rebuilding our lives alongside the pain and the more recent emergence of techniques which can sometimes be effective in reducing pain.
I have worked in a variety of NHS services, some of which were focused on emotional well-being and others on pain. In my last NHS post I led a multidisciplinary team within Southampton's well known Chronic Pain Service, before leaving to set up an independent service. I have completed additional training in a variety of well researched approaches, including Cognitive Behavioral Therapy, Mindfulness Based Cognitive Therapy and in Eye Movement Desensitization.
Working within an independent service means that I can focus more on shaping an approach to best suit each individual and on offering a specialist service quickly. I feel proud and grateful to have been joined in the service by several esteemed and valued colleagues who I know and trust to be excellent clinicians, working with the same aim in mind.
Much of my current work is focused on supporting people with long term health conditions such as Chronic Pain and Chronic Fatigue/M.E. I also work at Southampton University, where I supervise trainee therapists.
My fees are currently £110 per session.
Registered with Health Insurance Providers; BUPA / AXA HEALTH / AVIVA / WPA / CIGNA
---