Mark Turner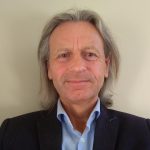 ---
I am a Chartered Clinical Psychologist with 25 years experience working in the NHS in secondary care adult mental health services. I am experienced in providing psychological therapy for individuals who are perhaps seeking help for the first time but also for individuals with more enduring mental health difficulties who may have tried a number of previous therapies. I have also worked in New Zealand in a hospital setting providing support for individuals and families who were dealing with life changing physical health difficulties plus additional input into the older adults community mental health services.
In addition to my direct clinical work I have also worked for Exeter University as a Clinical and Academic Tutor on the Clinical Psychology Doctoral Training Programme with a special interest in Clinical Supervision.
As a Clinical Psychologist I draw on a range of therapeutic approaches including (though not exclusively) Acceptance & Commitment Therapy (ACT), Cognitive Behavioural Therapy (CBT), Schema Focused Therapy, and Mindfulness approaches. Central to my work is developing a shared psychological understanding or formulation which will inform the most appropriate intervention for each individual.
I understand that for many people when first coming to therapy there will be feelings of anxiety and uncertainty. I will pay close attention to any concerns you might have and will explain carefully how I work and will encourage you to share with me anything you feel anxious or unsure about.
In my experience the most successful outcomes from therapy are realised when there is a close therapeutic relationship characterised by feelings of security and trust both in terms of the process and your therapist.
I am a member of the British Psychological Society (BPS Division of Clinical Psychology) and have professional registration with the Health and Care Professions Council (HCPC) which is the regulatory body for Practitioner Psychologists. A requirement of my professional registration with HCPC is that I undertake regular continuing professional development to ensure safe and effective practise.
---