Dr Liane Hubbins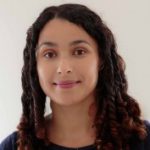 ---
I am a senior chartered clinical psychologist and have over 10 years experience of working with people experiencing a range of emotional difficulties. I have worked extensively in NHS and independent settings with individuals, couples, and families. I have been responsible for developing and leading NHS clinical psychology services and providing management and supervision to qualified and assistant clinical psychologists. I am registered with the Health and Care Professions Council and am an associate fellow of the British Psychological Society.
My approach is warm, empathic, and non judgemental. Many people have difficult experiences and feelings at some stage in life and this can be highly distressing and have a significant impact on the person's life. Sometimes people find that they can identify a trigger to feelings of distress and for others this can seem to 'come out of the blue'. As a clinical psychologist I am trained to work collaboratively with individuals to help them come to a deeper understanding of their experiences, emotions, and reactions, and to help them develop strategies to reduce and mange difficult feelings and patterns of behaviour. I am passionate about helping people work towards a life that they feel is more satisfying and in line with their values, goals and aspirations.
I offer therapy to people encountering the following difficulties (although this list is not exhaustive): anxiety, phobias, panic, health anxiety, social anxiety, stress, depression, low mood, anger, feelings of shame, low self esteem, identity issues, bereavement, trauma, 'feeling stuck', feeling unfulfilled and dissatisfied with life, repeating unwanted patterns, relationship difficulties, and difficulties at work. I specialise in working with people who are adjusting to health and neurological conditions such as chronic fatigue syndrome, chronic pain, diabetes, brain injury, and progressive neurological conditions.
I have completed doctoral level training in a range of different psychological therapies and extensive post doctoral continued professional development. I have undertaken training in cognitive behaviour therapy, EMDR, narrative therapy, acceptance and commitment therapy, neuropsychology, and health psychology. I also draw on person centred, systemic, and psychodynamic approaches. I am happy to provide more information about these therapies on request. I maintain up to date knowledge of psychological research, and national and professional guidelines. I use this knowledge to offer an evidence informed and effective approach which is tailored to meet the individual needs of the person that I am working with.
My fees are currently £110 per session.
Registered with Health Insurance Providers; BUPA / AXA HEALTH / AVIVA / WPA / CIGNA
---