Dr Redwan El-Khayat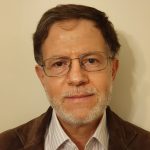 ---
I am a consultant psychiatrist and psychotherapist with over 25 years of working experience in the field of mental health. During my extensive experience, I have worked with a spectrum of mental health disorders of different levels of severity and complexity, including depression, bipolar, anxiety, ADHD, chronic fatigue syndrome and other mental health problems. I have both the expertise and qualifications to offer a more comprehensive and holistic approach to mental health problems: psychological (Cognitive Behavioural) approach as well as psychiatric (medical) approach.
I provide services in our Practice premises as well as online, using a secure Telehealth video-conferencing.
I completed my formal cognitive behavioural therapy training at Oxford University in 1995, and I have since kept my training and accreditation up to date to ensure that my patients receive the highest level of care. I am one of few psychiatrists to be accredited as a Cognitive Psychotherapist by the British Association of Behavioural and Cognitive Psychotherapists.
I completed my specialist psychiatric training in Hampshire in 1998. After working 20 years in the NHS, I took an early retirement in April 2014, but I've continued on as an honorary NHS consultant. Since, I have been working as a Consultant Psychiatrist in private sector, and provide support to individuals experiencing:
Depression
Anxiety disorders and OCD
Post traumatic stress disorder,
Bipolar disorders
ADHD
Psychosomatic disorders
Psychotic disorders
Alcohol and Substance misuse
I have been very active in establishing mental health services for refugees in different countries, working voluntarily with charities and UN organisations and providing professional training, supervision and medical education.
My fees are as follows:
Initial Assessment – £500
Via Telehealth – £460
Follow Up Appointments – £225 (hour) – £150 (½ hour)
Via Telehealth – £200 (hour) – £130 (½ hour)
ADD/ADHD Assessment – £550
Via Telehealth – £500
Registered with Health Insurance Providers;  AXA HEALTH / AVIVA / WPA / CIGNA
---